Welcome
Welcome to Quilts by Cynthia Schmitz. Here you can find out about my classes and lectures.





Here is a photo of my most recent quilt, "Blueberry Trifle". It was made as a donation to a fundraising effort of the National Quilt Museum (formerly the Museum of the American Quilt Society). If it looks similar to my "Blueberry Morning" quilt, that was intentional! The arrangement of the blocks is the same and I used some of the same fabrics although the stars themselves are made from different patterns. The quilting in the large open spaces is a nosegay composed of flowers found on the original quilt. Both quilts have similar feathers quilted in the outer borders. It was a lot of fun to play with familiar elements to make a new quilt. My hope is that they buyer will continue to support the museum in their efforts to honor today's quilters.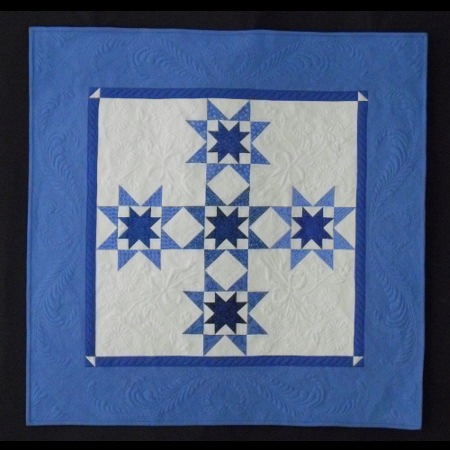 Blueberry Trifle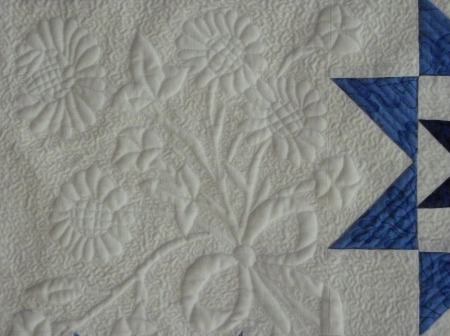 Blueberry Trifle Detail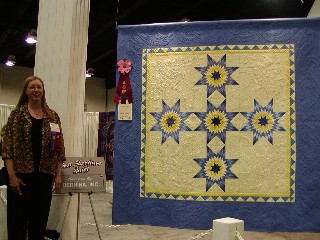 Blueberry Morning
Bernina Award for Best Machine Quilt, 2003
Permanent Collection, Museum of the American Quilter
More photos are available
here
.
I hope you enjoy visiting. If you wish to contact me, you can use the Mailform at the left or e-mail me at
cncschmitz@gmail.com
. Please put "quilts" in the subject line to help me filter out the inevitable spam. Thanks.

Cynthia